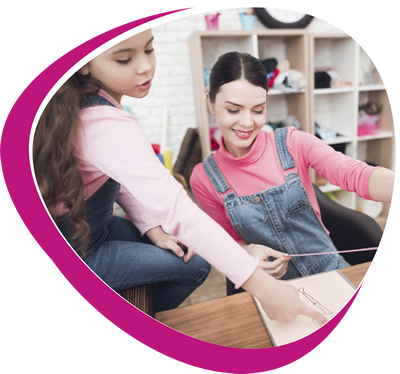 What We Offer?

LEARNING STAGE at WOMENPALANTE: We offer training programs for mothers and children of personal and business development in areas such as social-emotional learning, nutrition, financial education, leadership and entrepreneurial program.
Entrepreneurial Mothers:

14-week (3.5-month) weekly in-person program includes expert training and feedback. WOMENPALANTE conducts a series of business development assignments, training sessions, and group meetings to help moms make progress each week.
Children Entrepreneurs

The program is designed to guide, support, and equip today's children with the success skills necessary to set them on the path of becoming our future social entrepreneurs.

This program teaches children an entrepreneurial mindset, easy-to-use tools for creating social impact businesses; apply business principles that generate profits and solve critical social problems. Although students will surely be inspired to launch their social impact.

Both business programs are an interactive curriculum training program. Public schools are part of this official launch. This partnership with colleges is here to help moms and kids reach their goals.